In recent years, while Co To Island and Quan Lan Islands have been two destinations that excite travelers to plan their trips, Mat Rong Island – Dragon Eye Island is also becoming a new trend that attracts the attention of adventure groups.
The entire island is surrounded by large limestone mountains and natural white sandy beaches. When viewed from above, travelers will see the island resembling the head of a dragon, with a round, clear blue lake resembling an eye. That is why tourists call it Dragon Eye Island, while locals refer to it as Bai Dong Island or Hon Rong Island.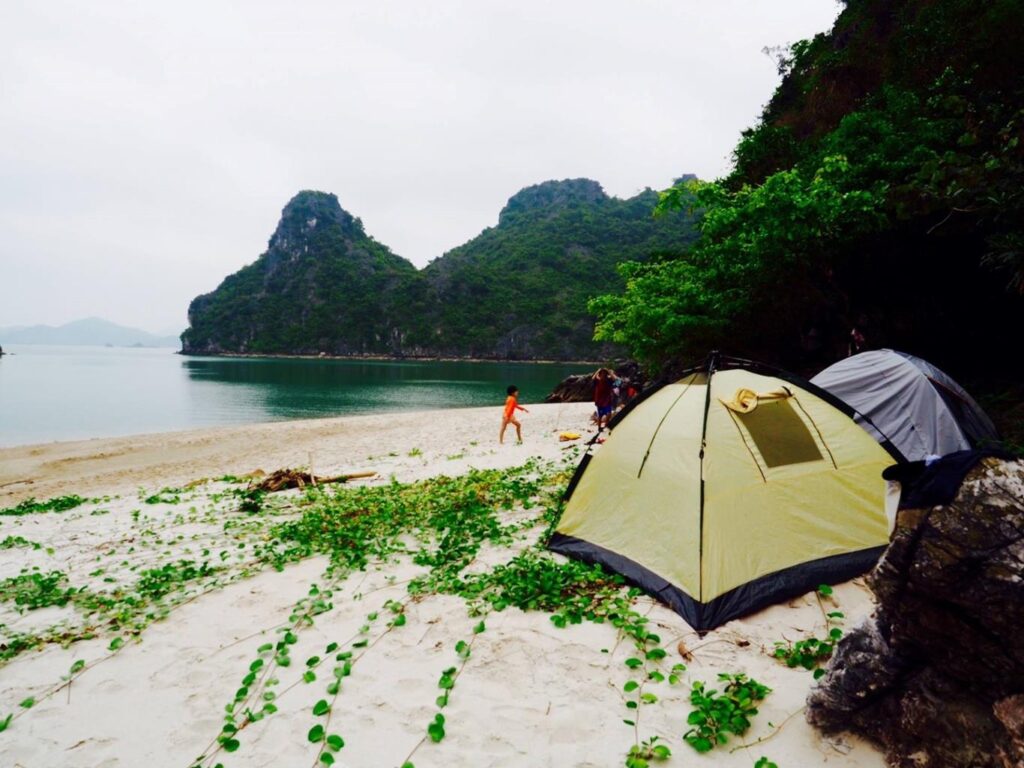 The island is located in the south of the World Natural Heritage site – Halong Bay, directly adjacent to the Lan Ha Bay area in Hai Phong.
With an area of about 30 hectares, the island has a bowl-shaped form, nestled between two large mountain ranges, with smooth white sand beaches and lush green primitive forests covering all the high slopes. The diverse flora and fauna system also covers along the road on all high slopes.
But another highlight of the island, and the origin of the name Dragon Eye, is the giant emerald green lake located amidst the limestone mountains and primeval forests. The crystal-clear green water resembling the "dragon's eyes" makes the island stand out much more than the rest of Halong Bay.