Quang Ninh, located in the northeast region of Vietnam, is a must-visit destination for those seeking a unique and authentic travel experience. The province is famous for its stunning natural beauty, diverse culture, and delicious seafood cuisine. With a wide range of activities and attractions, Quang Ninh has something for everyone.
Halong Bay, one of the most popular tourist destinations in Vietnam, is located in Quang Ninh. This UNESCO World Heritage Site is known for its breathtaking limestone cliffs and clear blue waters. Visitors can explore the bay on a traditional junk boat, kayak through hidden lagoons, or even take a scenic helicopter tour.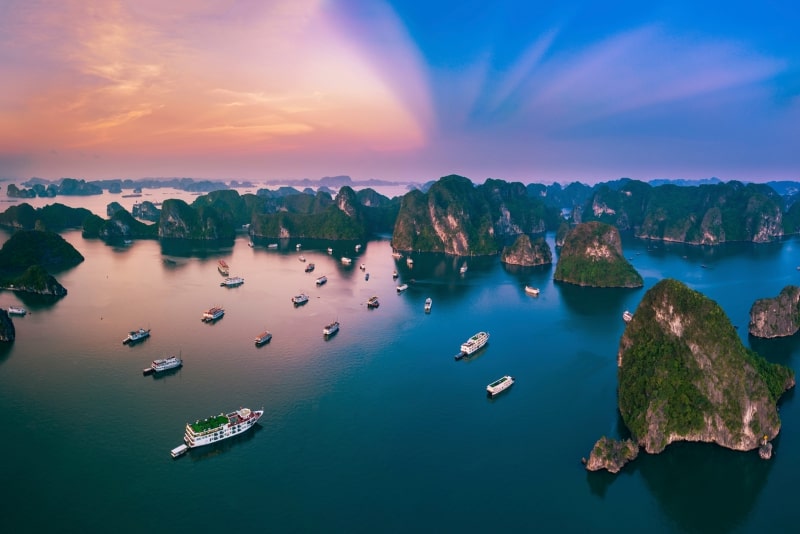 Quang Ninh is also home to other natural wonders, such as the Bai Tu Long Bay and Co To Island. These lesser-known destinations offer a quieter and more secluded experience for those who prefer a more peaceful getaway.
For those interested in cultural experiences, Quang Ninh has a rich history and diverse ethnic groups. The province is home to various traditional festivals, including the Yen Tu Festival, which celebrates the founder of Truc Lam Zen Buddhism, and the Cua Ong Temple Festival, which honors the local deity who protects fishermen.
Visitors can also immerse themselves in the daily life of the locals by visiting the bustling markets and trying the famous seafood dishes, such as fried squid paste, grilled scallops, and fresh oysters.
In addition to natural and cultural attractions, Quang Ninh also offers various outdoor activities, such as trekking, cycling, and rock climbing. Adventurous travelers can hike up the majestic mountains in the province, such as Yen Tu Mountain and Ba Vang Mountain, to enjoy stunning views of the surrounding landscape.
With its combination of natural beauty, cultural diversity, and outdoor activities, Quang Ninh is a destination that should not be missed. So pack your bags and get ready for an unforgettable adventure in Quang Ninh, Vietnam.